Gastric ReSleeve
Consultations offered at our four convenient locations in Pomona, Beverly Hills, Rancho Cucamonga and Apple Valley, CA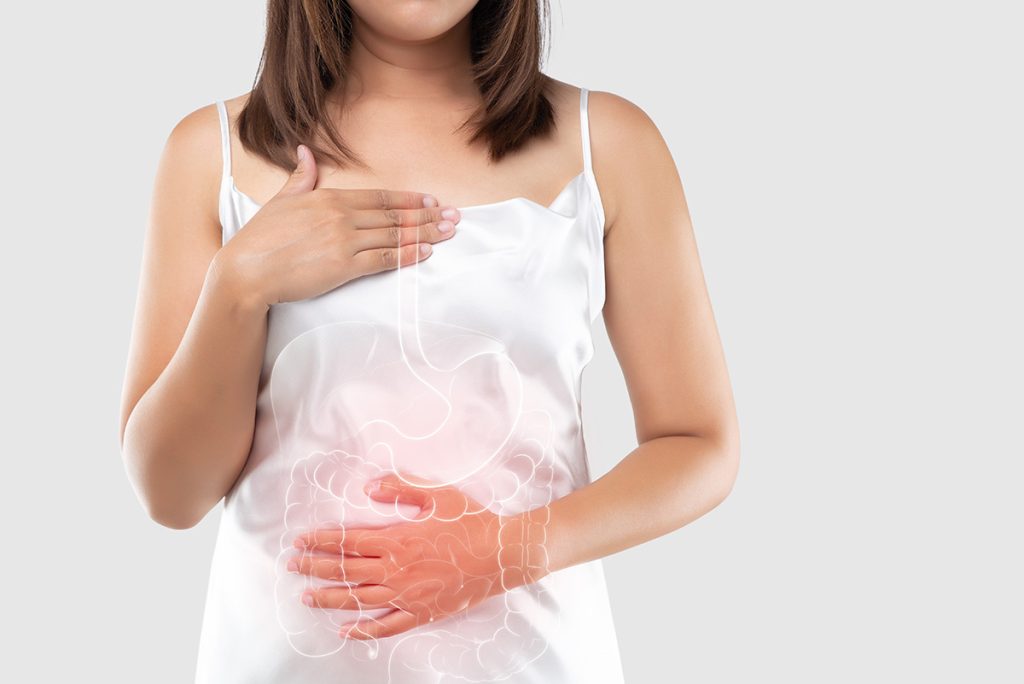 A gastric re-sleeve surgery, sometimes known as sleeve recalibration, is a revision bariatric procedure for patients experiencing weight gain or other problems relating to an existing gastric sleeve.  
The sleeve gastrectomy has risen to become a popular surgery for patients to get to a healthier weight safely, and efficiently. The surgery also utilizes a simpler technique and the complication rate is lower compared to the gastric bypass and duodenal switch. (1) However, sometimes it does not work as intended and patients' weight either plateaus or increases.
In some cases, a primary sleeve gastrectomy is unsuccessful. One of the main reasons why is that an insufficient portion of the stomach was removed. Re-sleeve gastrectomy may be suitable for patients who have regained weight following an initial sleeve gastrectomy. It may also help to prevent or limit symptoms such as gastroesophageal reflux. (2)
As one of the top weight-loss surgery providers in Los Angeles and San Bernardino County, Pacific Med Health Group can address problems related to your gastric sleeve with a re-sleeve procedure. Dr. Lee Au and his colleagues provide expert care and solutions to weight-loss issues, allowing you to lead a healthier, more fulfilling life. Call (800) 555-5551 to speak with our patients coordinators and book a personal consultation with Dr. Au at his Beverly Hills, Pomona, or Apple Valley office. To inquire online about appointments, please fill out this form.
About the Gastric Sleeve
Obesity is a lifelong condition. It can affect almost every area of patients' lives, and can lead to chronic comorbid conditions like type 2 diabetes, high blood pressure, and heart disease. However, advances in weight-loss surgery mean that patients now have safe procedures that limit their food intake and reduce their hunger.
In only 20 years, the laparoscopic sleeve gastrectomy has become the most popular weight loss procedure in the United States. (3) The first sleeve gastrectomy was performed in the early 90s, but it was in 1999 that the surgery was adapted to a laparoscopic technique. (4) This allowed surgeons to access the stomach and small intestines via small holes in the abdomen and manipulate the organs using robotic arms. With limited incisions, this meant surgeries were simplified and recovery times shortened. Once the surgeon has accessed the stomach, they remove a large portion of the organ to create a sleeve-shaped tube. Despite its success, in some cases, sleeve gastrectomy doesn't solve weight-gain problems, and patients must undergo a second procedure if they want to continue to lose weight.
Why Do Gastric Sleeves Fail?
As obesity is an ongoing metabolic disease, it is a well-known fact that all bariatric surgeries, including the laparoscopic gastric sleeve, are associated with long-term weight regain. (5) Patients need a revision bariatric procedure (including conversion to gastric bypass) in up to 30% of cases. The main reasons for doing so include the following. 
The patient hasn't lost enough weight
The patient has progressively gained weight
The patient has developed severe upper gastrointestinal symptoms (1)
The reasons behind gastric sleeve failure can be multiple. It can be related to lifestyle choices or the physical adjustments the surgeon made in original surgery. The most common reasons for failure are an inability to follow a healthy post-surgery diet, an inability to follow a healthy exercise regimen, and the removal of an insufficient amount of stomach in the primary procedure. (1) In short, if a patient does not have the portion control of a working gastric sleeve, they will gain weight.
What is a Neofundus?
The fundus is the bulge located at the top of the stomach. During a sleeve gastrectomy, the stomach is transformed from a bean shape to a banana shape, and the fundus is removed. However, if the surgeon has not removed enough of the stomach, over time, this area stretches to become a "new" stomach, known as a neofundus. If the neofundus continues to increase in size, it can cause problems. When a neofundus gets larger, food intake is no longer restricted as well as it should be. This results in undesirable weight gain.
As well as an increase in weight, the development of a neofundus can cause uncomfortable side effects for the patient. Gastroparesis, sometimes called gastric stasis, is a condition that delays the emptying of the stomach. As a result, many patients develop painful gastroesophageal reflux, abdominal bloating, and nausea. A gastric re-sleeve procedure can correct these issues, allowing patients to continue their weight-loss journey uninhibited.
Candidates for Gastric Re-Sleeve
If a patient has a sleeve that has stretched, or that is otherwise not working as intended, they may consider a gastric re-sleeve. At a one-on-one consultation, Dr. Au can use his expert knowledge and the information you provide to improve your situation and help you toward your goal weight.
Benefits of a Gastric Re-Sleeve
Studies show that gastric re-sleeve procedures are a feasible and effective way to correct weight regain. (1) 
Patients can continue to lose weight toward a healthy goal
Resolves uncomfortable symptoms of gastroesophageal reflux
Avoids more complex surgery such as gastric bypass and duodenal switch
Minimally-invasive laparoscopic surgery with few incision points
After gathering the necessary information from you, he will determine if a re-sleeve or a conversion to a gastric bypass or a duodenal switch is the most suitable course of action.
Important Note: A gastric sleeve cannot be reversed. Instead, it can be repaired or adapted for a patient to regain control of their weight.
Personal Consultation
When an initial bariatric procedure doesn't go as planned, patients can feel disheartened. However, revision is possible with an experienced surgeon! At your personal consultation with Dr. Au, he will walk you through every stage of the process. Initially, he will ask you to provide some details about your health, including your weight-loss progress after your first surgery and any unwanted gastrointestinal side effects you may be experiencing. Once he has noted the issues you have been experiencing, Dr. Au will determine if you are a good candidate for a sleeve revision, and may suggest a re-sleeve procedure.
Procedure
To prepare for your procedure, Dr. Au will give you specific instructions to follow. He may ask you to make some changes to your diet, stop taking certain medications, and prepare your home for recovery. The re-sleeving procedure is comparable to the original surgery. Dr. Au prepares patients for surgery by first administering anesthesia, then accessing the treatment area via the abdomen. He may utilize the old incision scars to limit additional scarring from the second procedure. Once he has access to the gastric sleeve, Dr. Au will remove a large portion of the enlarged tissue to narrow the tube through which food travels.
Initial recovery after a re-sleeve procedure takes between 2-3 weeks. At this time, you must rest as much as possible to allow your body to heal. It will be necessary to take time off from work, but the amount of time needed will differ from patient to patient. Most patients start to feel much better at the one-month mark. You will be on a restricted diet at this time, so it is important to follow your post-operative instructions very carefully.
Cost of a Gastric ReSleeve in Los Angeles, CA
Secondary gastric sleeve procedures will vary in price according to specific patient needs. In some cases, re-sleeving may not be possible and a more complex procedure may be the best move. In most cases, if there are significant problems with your current sleeve, insurance providers will cover a percentage of the costs of secondary surgery. To check your policy for free, use our helpful insurance verification page. 
Contact Pacific Med Health Group in Beverly Hills, Pomona, or Apple Valley to get help with your portion control and get back on track with your weight loss. Call (800) 555-5551 or complete our inquiry form for more details.
Visit our blog to find out more about bariatric surgery, and other services at Pacific Med Health Group.
FAQ
Do I need general anesthesia for a gastric re-sleeve?
Yes. Bariatric surgery requires general anesthesia and a gastric re-sleeve is no exception. You will be monitored closely for the duration of the procedure while you have reduced awareness, and afterward we will ensure you are feeling well enough before releasing you from our care.
When can I drive after a gastric sleeve?
You will not be able to drive yourself home from the procedure, so arranging a ride with a trusted adult is essential. During your recovery, you must wait until you have stopped taking pain medication that could impair your ability to drive. Usually, it takes around one week before patients can resume driving.
References