Labiaplasty
Consultations offered at our four convenient locations in Pomona, Beverly Hills, Rancho Cucamonga and Apple Valley, CA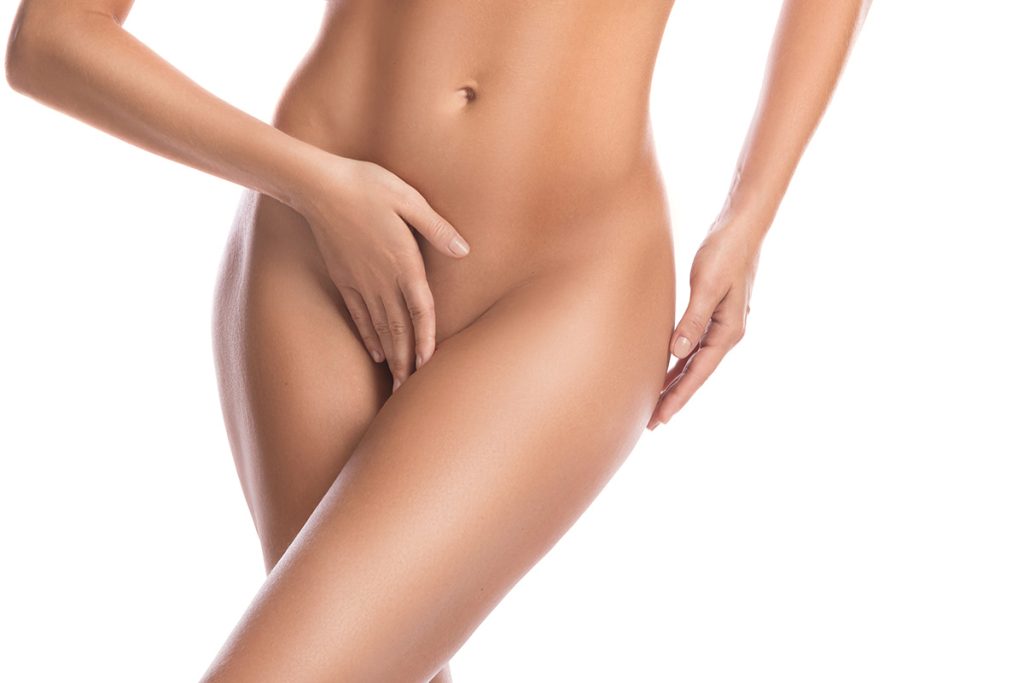 Labiaplasty, also known as labial rejuvenation, is a surgical procedure that aims to reshape and enhance the appearance of the labia, the folds of skin surrounding the vaginal opening. The labia can undergo changes due to various factors such as childbirth, aging, hormonal fluctuations, or simply genetics. Some women may experience discomfort, self-consciousness, or even pain during certain activities or when wearing tight clothing due to enlarged or asymmetrical labia. Labiaplasty can address these concerns by improving symmetry and enhancing overall vaginal aesthetics.
At Pacific Med Health Group, we prioritize patient safety, privacy, and satisfaction. Our dedicated team of professionals will guide you through every step of your labiaplasty journey, providing compassionate care and support. We strive to create a comfortable and welcoming environment where you can openly discuss your concerns and feel confident in your decision to pursue labiaplasty.
If you are considering labiaplasty, trust our board-certified surgeons to help you realize your goals. Call us today at (800) 555-5551 or fill out our online form to schedule your confidential consultation. Pacific Med Health Group is located in the following areas:
Benefits of the Labiaplasty
Believe it or not, labiaplasties are one of the most popular cosmetic procedures performed in the United States. Based on the research conducted by the American Society of Aesthetic Plastic Surgeons, the number of these procedures performed jumped 217.2% from 2012 to 2017. (1) It not only appeals to many women, but it has been proven to be a highly successful procedure that boasts numerous benefits:
One research study cited that over 92% of patients reported high satisfaction with the results of their labiaplasty. (2)
It reduces discomfort and unwanted pulling and pinching during intimate moments.
You will feel much less chafing and irritation during your workouts and/or sports activities.
Your hygiene will be much easier to maintain due to the presence of less tissue.
You'll be able to wear a wider variety of form-fitting and snug clothing without feeling self-conscious.
The procedure involves the usage of dissolvable sutures that don't require removal at a later date.
The results are permanent, so long as you're done with having children.
Labiaplasty Candidates
Women with physical discomfort or confidence issues related to large labia minora are in a great position to consider a labiaplasty. This procedure is suited for those who have fully completed puberty and have no major health conditions that could cause complications during the surgery. The ideal candidate should also be a non-smoker, but we will make accommodations for those who are willing to quit for several weeks. It is vital that you discuss all aspects of your health with your surgeon before determining whether or not the procedure is right for you.
Personal Consultation
A personal consultation at Pacific Med Health Group in Beverly Hills is the first step towards achieving your desired results through a labiaplasty procedure. Our surgeons are esteemed experts in the field, knowledgeable in the intricacies involved with intimate aesthetics. During your consultation, we will take the time to understand your unique concerns and goals. We will thoroughly assess your medical history and examine your genital area, assessing the symmetry, thickness, and length of the labia. This examination is essential in determining the most appropriate surgical approach. Call our office or contact one of our locations in Apple Valley, Pomona, or Beverly Hills, CA at (800) 555-5551. You may also schedule your appointment through our online contact form.
Preparation
In preparation for your labiaplasty, we will give you detailed instructions on the steps you should take to prepare for your procedure. First, we will require that you stop taking blood thinners and other medications that could result in unwanted bleeding or bruising. If you are a smoker, you should aim to stop at least 4 to 6 weeks before your appointment date. The chemicals in nicotine products and nicotine itself have been shown to slow down wound healing, making for a potentially longer and more complicated recovery.
Next, you should make arrangements with a trusted family member or friend to pick you up afterward since it is an outpatient procedure. You may want to organize to have someone help you during your first few days at home; you will have limited mobility and may be in some discomfort. However, we will prescribe the right medications that will ease you through the process. The total downtime for a labiaplasty is 1 week, and you will be able to return to work after this time period. If you have a physically demanding job, you may need to take more time.
Procedure Steps for a Labiaplasty
Your labiaplasty will be performed while you are under general anesthesia or local anesthesia with sedation, depending on your preferences and your surgeon's recommendations. We will administer antibiotics to keep your body free from infection. Your surgeon will then utilize one of these incision techniques:
Wedge Method
With the wedge method, also called the "V-Y" technique, your surgeon will precisely excise a v-shaped part of the labia, then suture the two sides of the "V" back together. This technique requires shorter incisions than the trim method, promotes a "tucked-in" appearance, and removes the darkest area of the labia.
Trim Method
The trim technique only involves a simple excision of the outer edges of the labia. It is the ideal technique to use for those who have evenly long labia or areas of thickness and/or darker pigmentation along the edges of the labia.
We utilize dissolvable sutures that will naturally be reabsorbed into the body once the incisions fully heal. Regardless of the incision/s used, our surgeons use their extensive surgical expertise to ensure that vulvar sensitivity is preserved and that the nerves and tissues of the clitoris remain unharmed.
Clitoral Hood Reduction
Women with large labia may also have excess skin around the clitoris; sometimes, it interferes with sexual pleasure. This procedure, called a clitoral hood reduction or clitoral hoodectomy is often performed at the same time as a labiaplasty. Although the clitoris is mostly internal, the outside portion of it has over 10,000 nerve fibers, so it is extraordinarily sensitive. Our surgeon's techniques of trimming off the excess skin can serve to enhance sexual pleasure.
Recovery and Results
In the following days after your procedure, you may experience some swelling, bruising, and light spotting. You may apply ice to the area for a few minutes at a time. Though we will prescribe medications to alleviate your discomfort, many patients find relief with over-the-counter options. Be sure to consult with us in regards to taking over-the-counter medications as some can contribute to further bruising.
After roughly 1 week, you'll be comfortable enough to return to a desk job. After approximately 1 month, you will be able to resume your normal exercise routine. You should, however, wait a full 6 to 8 weeks before engaging in sexual intercourse. Following these recovery steps is essential for you to achieve natural-looking results with no scarring. After just 8 weeks of recovery, your labia will appear smaller, more symmetrical, and overall more aesthetically pleasing.
Cost of a Labiaplasty in Beverly Hills
When calculating the cost of labiaplasty, we take into account the technique used, the extent of surgery required, anesthesia fees, and other related expenses. During your consultation, your surgeon will discuss these details with you. While we cannot provide an exact cost without assessing your specific needs, we strive to offer competitive and transparent pricing. We believe in providing affordable options for our patients, so they can achieve their desired results without compromising on quality or safety. Call our Beverly Hills office at (800) 555-5551 or complete a simple form for more details.
FAQ
How long do labiaplasty surgeries take? 
On average, labiaplasties take about 2 hours to complete. 
Will I experience a loss of sensation after my labiaplasty? 
Some women will experience a loss of sensation in the vulva after their labiaplasty, but this side effect is normal and temporary. Sensation in the vulva typically returns around the time when it is safe to resume sexual activity again. 
Can I preserve the natural edge of my labia during a labiaplasty?
Yes, the natural edges of your labia can be preserved while also reducing their length. Using a wedge incision, your surgeon can remove excess skin in the shape of a "V" and reattach the two natural edges. 
Can a labiaplasty correct thick labia?
Yes, surgeons often employ another incision technique to correct labia thickness. They are careful to preserve the main blood vessels that are located in the innermost part of the fold. The recovery for labia thickness correction is roughly the same as other forms of the labiaplasty. 
Will my labiaplasty leave scars?
The labia heal very well and the scars blend in seamlessly with the natural creases of the tissue. 
References
Willis RN, Wong CS, Pai A, Patel BC. Labiaplasty Minora Reduction. PubMed. Published 2021. https://www.ncbi.nlm.nih.gov/books/NBK448086/
Ellsworth WA, Rizvi M, Lypka M, et al. Techniques for labia minora reduction: an algorithmic approach. Aesthetic Plastic Surgery. 2010;34(1):105-110. doi:https://doi.org/10.1007/s00266-009-9454-5