CO2 Fractional Laser Therapy
Consultations offered at our four convenient locations in Pomona, Beverly Hills, Rancho Cucamonga and Apple Valley, CA
Pacific Med Health Group is proud to offer one of the most advanced non-surgical options for facial rejuvenation and treatment of deeper wrinkles. CO2 fractional laser therapy relies on vaporization technique to remove the outer damaged skin layers and deliver spectacular skin resurfacing results. Aside from eliminating deeper wrinkles, this laser treatment addresses acne scars and textural irregularities caused by sun damage.
About
As we age, our skin becomes thinner and drier. Affected by fine lines and deeper wrinkles, it loses its elasticity and acquires sagging appearance. This aging process takes place due to the deterioration of collagen, a naturally-occurring protein that makes up about 80% of our skin. Over the years, collagen gradually deteriorates as our skin is exposed to sun and pollution. As a result, the skin loses its plumpness and develops blemishes such as the brown spots indicative of sun damage.
Deep wrinkles
Fine facial lines
Aging or sun damaged skin
Skin discoloration
Birthmarks
Warts
Liver spots
Enlarged oil glands
Benefits
CO2 fractional laser therapy has been celebrated as the anti-aging breakthrough of the decade for its long-lasting results and minimal downtime. It utilizes fractional carbon dioxide lasers that can be safely used for different skin types. As its pulsing beam of infrared light penetrates deep into the facial tissue layers, it eliminates damaged skin cells and stimulates regeneration of new cells. CO2 fractional laser therapy offers a high level of precision to remove irregular or blemished skin layer by layer. It minimizes recovery time and reduces risks of complications by leaving the surrounding healthy tissue intact. This treatment is quick, requiring only one or two sessions with results expected to last up to ten years.
Scheduling A Consultation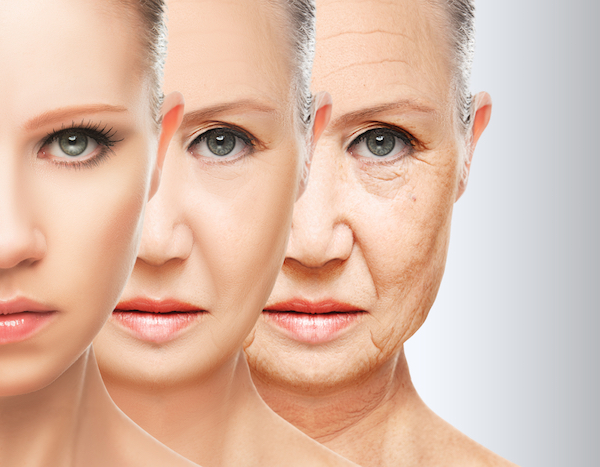 Scheduling a consultation is a crucial first step in undergoing CO2 fractional laser therapy. It allows your physician to carefully assess your needs and discuss your expected results. Our staff is known to dedicate a substantial amount of time to an in-person examination to better evaluate the imperfections in need of correction. Our painstaking approach allows to carefully assess your needs and achieve your desired aesthetic results.
Procedure
Before performing CO2 fractional laser therapy, our expert anesthesiologist will administer a local anesthetic to the target area. This step ensures that you experience no pain or discomfort during treatment. At the same time, our staff will thoroughly clean your facial skin and ask you to use a protective eye-wear during the laser treatment.
Recovery
CO2 fractional laser therapy minimizes damage to the outer layer of your skin and has the benefit of substantially reducing the recovery period. You will be expected to fully recover in two weeks.