Radiesse
Consultations offered at our four convenient locations in Pomona, Beverly Hills, Rancho Cucamonga and Apple Valley, CA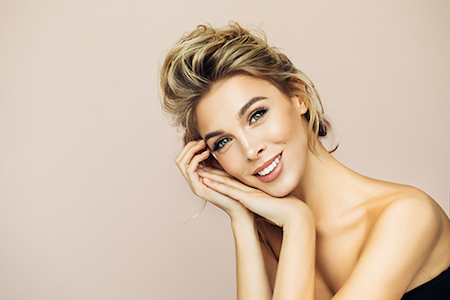 Radiesse is an injectable treatment that addresses facial lines and eliminates nasolabial folds ("smile lines"), which form around the nose and mouth area. This safe and non-surgical procedure effectively adds definition above the cheekbones and corrects deep wrinkles.
About
Radiesse works by stimulating the production of collagen below the skin's surface to restore facial volume. A safe and effective alternative to surgery, Radiesse uses cutting-edge Microsphere Technology that produces a scaffold around which new skin tissue develops. This technique reverses the signs of aging and rejuvenates facial appearance.
Benefits
Minimally-invasive and well-tolerated, Radiesse is ideal for patients who desire a rejuvenated and natural appearance with minimum downtime. This treatment offers the following benefits:
Addresses nasolabial folds ("smile lines")
Treats facial lines and wrinkles
Stimulates natural collagen production
Immediate and long-lasting results
Quick treatment that requires fewer injections than most fillers
Safe procedure with minimal side effects
Does not require skin testing prior to use
Procedure
The treatment doesn't require anesthesia. However, we may place a local anesthetic when treating sensitive areas.
We will use very fine needles to inject Radiesse into the targeted tissues.
The entire treatment takes approximately fifteen minutes.
There is no downtime; you may resume your regular activities immediately.
Side Effects
Side effects of Radiesse tend to be mild and temporary. They include:
Swelling
Redness
Bruising
Tenderness
Inflammation
Itching
Mild bleeding and pain
Small bumps at the site of injection
Results
Radiesse offers quick results that fully manifest within one week. Compared to similar filler treatments, this procedure delivers more long-lasting results that last one to two years.