Voluma
Consultations offered at our four convenient locations in Pomona, Beverly Hills, Rancho Cucamonga and Apple Valley, CA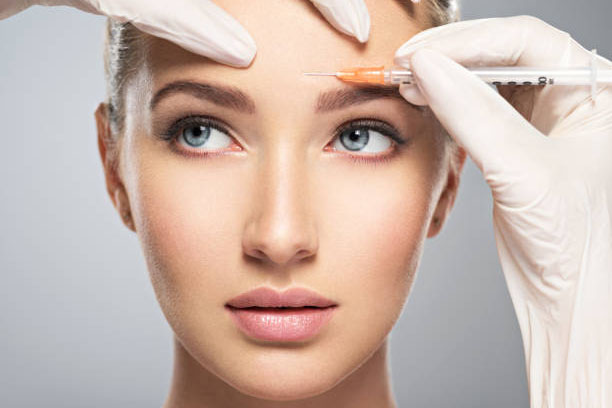 The latest addition to the Juvederm line of injectable treatments, Voluma is a unique filler that addresses age-related volume loss in the cheek area. It provides an impermanent but effective alternative to cosmetic surgery by delivering intense hydration to the skin, restoring its youthful definition and plump state. Voluma is distinguished by the absence of downtime and exceptional longevity of results, which last up to two years.
About
For its active ingredient, Voluma uses a hyaluronic acid, a naturally occurring substance in the skin. As we age, our bodies stop producing enough of this substance to maintain a plump and radiant facial look. As a result, we experience sagging of the cheeks and deep nasolabial folds that contribute to the earliest signs of aging in the midface region. What Voluma does is deliver a much-needed boost of hyaluronic acid to create a "lifting" effect. By replenishing this natural substance in your skin, it adds volume to cheeks, restores fullness to the deflated skin, and gives you back a natural and youthful facial appearance.
Procedure
Voluma is a quick non-surgical procedure that can be easily performed during a lunch break. Using very fine needles, our doctor will inject a gel-like substance into your cheeks. You will be able to observe the results almost immediately as your facial skin is restored to its plump appearance in a matter of minutes. There is no downtime: you can return to work or carry on with your usual daily activities right after the procedure.
Candidates
Voluma is specifically designed to contour and lift the midface region. You may be an excellent candidate for this treatment if you seek to:
Add volume to cheeks
Soften the nasolabial folds
Restore plumpness to your skin
Smooth out facial lines and creases
Results
After its FDA approval, Voluma has been marketed in 72 countries with largely predictable and safe results. Like every injectable filler, however, it has some mild side effects that include soreness, swelling, discoloration, itching, bruising, redness, and tenderness to the touch. Typically, these side effects are short-lived and get resolved within a week after the injection.
FAQ
How Long Voluma Last?
Voluma is not the only facial filler to use a hyaluronic acid, but it distinguishes itself from competitors by lasting almost twice as long as other fillers. Most patients can enjoy the rejuvenating effects of this treatment for up to 2 years. Because its results withstand degradation, the treatment is ideal for patients who dislike frequent refills.