Endovenous Laser Ablation
Consultations offered at our four convenient locations in Pomona, Beverly Hills, Rancho Cucamonga and Apple Valley, CA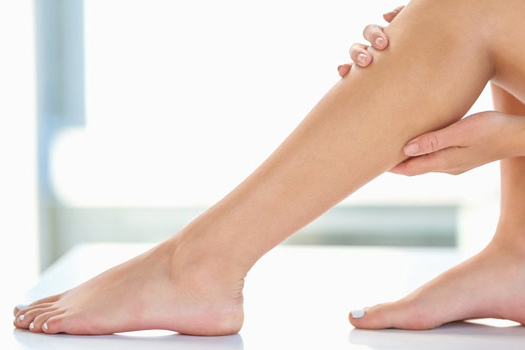 Endovenous laser ablation (EVLA) is a minimally invasive procedure that targets and treats varicose veins. Other surgical interventions for varicose veins, such as ambulatory phlebectomy, physically remove the troublesome vein via incision. This process causes tissue damage, so healing and recovery time may take several weeks. However, EVLA is different. Instead, your surgeon inserts a thin laser fiber into the vein and permanently seals it shut. Performed on an outpatient basis, this non-surgical treatment is a convenient option for men and women who want to address their varicose veins effectively, without a lengthy recovery.
At Pacific Med Health Group, bariatric surgeon and varicose vein removal expert Dr. Lee Au provides relief from unsightly, uncomfortable varicose veins with effective EVLA treatments. In his 33 years as a surgeon, he has helped thousands of people across LA and San Bernardino County deal with their varicose veins. He and his experienced staff provide premium care at three locations; Beverly Hills, Pomona, and Apple Valley, for your convenience. Book your personal consultation with Dr. Au to discuss your varicose vein treatment today, and regain your confidence and comfort! To contact us, please call (800) 555-5551 or submit a short online form. 
About Varicose Veins
Varicose veins are enlarged blood vessels that have become gnarled and twisted. They mostly appear on the legs, however, they can be present anywhere in the body. Blueish purple in color, varicose veins develop just under the surface of the skin, so they tend to stand out and can be difficult to disguise. Around 15% of men and 35% of women suffer from them. (1) And, although they can be present without symptoms, many people experience:
Aching
Burning
Itching
Muscle Cramping
Swelling
"Heavy" Legs
Skin Thinning
Sores
Swollen Feet
By far the most commonly affected areas are the legs, particularly the great saphenous vein (GSV), the largest vein in the human body. Patients with varicose veins may experience increased leg pain after sitting or standing for long periods of time.
What Causes Varicose Veins?
Varicose veins develop as a result of genetic and environmental factors. In fact, studies note that people who are required to stand for long periods at work are more likely to have varicose veins. Other risk factors include:
Age
Gender
Weak Venous Walls
Valve Defects
Obesity
Multiple pregnancies
Continued increase of pressure (1)(2)
As an important part of the circulatory system, veins direct deoxygenated blood back to the heart. They work hard against gravity, so they need to function well. When a vein is working as expected, its specially configured series of internal valves perpetually open and seal shut, to prevent blood from flowing backwards. As pressure pushes the valves open, blood continues its journey back toward the heart, then the valve seals once more to prevent backflow. However, when these valves are damaged, blood begins to pool. This is known as venous reflux. Over time, these veins resemble overflowing rivers, as the abnormal blood flow causes bulging and skin abnormalities.
When a varicose vein is not treated promptly, it can become worse. This contributes to a condition known as chronic venous insufficiency, which can cause pain, ulcers, and skin discoloration.
What is Endovenous Laser Ablation?
EVLA is a commonly performed varicose vein treatment. The term "ablation" refers to the surgical removal of tissue from the body, but in fact, EVLA does not remove the vein during treatment. Instead, EVLA shuts down the problem vein. In the days and months following EVLA, the body absorbs the destroyed vein and the circulatory system reroutes blood flow with no loss of functionality.
Other methods of varicose vein removal include surgical stripping (where the vein is removed) and high ligation (where the vein is tied off surgically). However, in the United States, EVLA has become more popular than both of these treatments due to its great results!
Benefits of Endovenous Laser Ablation for Varicose Veins
Very high success rates and minimal complications (3)
Diminishes uncomfortable symptoms
Can be performed under local anesthesia
Low risk of infection
Less pain immediately after treatment (4)
Fast recovery period
Effective long-term results
Candidates for EVLA
Varicose veins are a recurring problem in most cases. Therefore, EVLA is an excellent choice for patients who require long-term varicose vein management. Candidates for endovenous laser ablation are men and women who have cosmetically displeasing varicose veins, varicose veins that cause undesirable symptoms, or both.
Some patients may not be good candidates for EVLA. Contraindications for treatment include:
Acute DVT (deep vein thrombosis)
Arterial insufficiency
Acute skin infection at the site of entry
Obstructed deep veins in the treatment area
Pregnancy (5)
Dr. Au will evaluate your candidacy for the treatment at your personal consultation.
Personal Consultation
If you have troublesome varicose veins, book a personal consultation at Pacific Med Health Group. In the capable professional care of Dr. Au, you can achieve effective varicose vein management with minimal pain and hassle. Your appointment is an opportunity for us to get to know you and your medical history. We will ask you for details about your experience of varicose veins, and any other condition that could affect your treatment outcomes. Dr. Au will conduct a physical examination of your varicose veins, noting their severity and location. After evaluating these details, and assessing the treatment's suitability for your needs, we will schedule your EVLA procedure date.
Preparing for the Procedure
The great thing about EVLA is there's no need for patients to drastically change their daily routine beforehand! In most cases, you can continue to eat and drink normally and take your regular medications, provided they are not listed below. And, compared to surgical varicose vein treatments, you'll also be able to return to your regular routine much faster afterwards. Before your varicose vein procedure, Dr. Au advises you to do the following:
Refrain from smoking before and after the procedure, as this may impair healing.
Discontinue blood thinning medications where indicated (e.g. Warfarin, Xarelto, Eliquis).
Discontinue aspirin and aspirin-based pain relief (NSAID medications like ibuprofen).
Wash your legs thoroughly on the day of your procedure, but do not moisturize.
Bring leg compression garments and wear loose, comfortable clothes to your appointment.
As Dr. Au will need easy access to the treatment area for the duration of the procedure, he recommends wearing shorts for your visit. For your safety and comfort, you will need to arrange transportation to and from our office. Please organize this ahead of time with a trusted friend or family member.
EVLA Procedure
Endovenous laser ablation is a straightforward in-office procedure that usually takes between 30 minutes and 2 hours to complete, depending on the number of veins treated. In most cases, the treatment takes around 30 minutes per leg. Beforehand, we will ensure your comfort by administering local anesthesia. While you are standing up, Dr. Au will indicate the veins for treatment with a marker. He will then ask you to recline in a comfortable position in the treatment chair. He then makes a small incision and inserts a catheter into the vein. Using the catheter, Dr. Au carefully directs an ultrasound-guided laser fiber through the vein. Once it has reached its end point, he then withdraws the laser fiber while it delivers controlled heat into the structure. As it is gradually taken out, it seals the vein shut behind itself. This process is repeated until every problem vein has been addressed.
Recovery & Results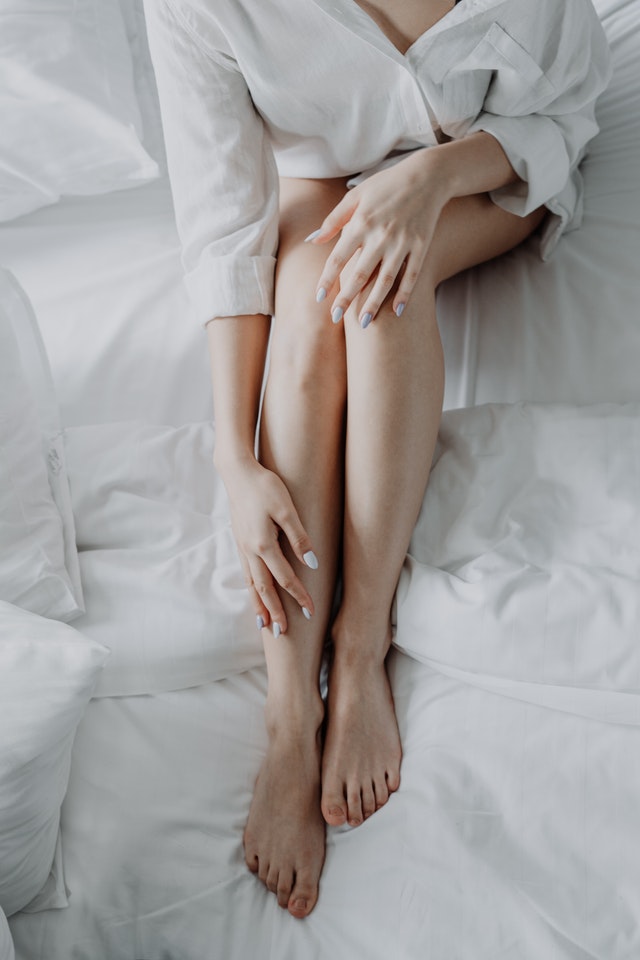 After your varicose vein treatment, please avoid the following until otherwise directed:
Drinking alcohol
Using baths and hot tubs
Prolonged UV exposure
Vigorous exercise
Stay well hydrated during your recovery. Swelling and bruising in the treatment area are expected but both will resolve within a few days. If you experience discomfort, you can take over-the-counter pain relief and use ice packs. Aim to walk around for a few minutes each day and keep your legs elevated when you are not standing. Dr. Au recommends wearing your compression garments at night and massaging the area gently to encourage good circulation and prompt healing. We will keep track of your progress during your follow-up appointments over the next few months to ensure your healing is progressing well.
After EVLA, over time, your body will break down the treated veins until they are virtually invisible!
Cost of Endovenous Laser Ablation in Apple Valley
The cost of your endovenous laser ablation treatment for varicose veins will vary according to your needs. Please call (800) 555-5551 or fill out our online form. To find out about treatment costs, and to get more details about varicose vein management at Pacific Med Health Group.
Book a personal consultation with Dr. Au in Apple Valley, Pomona, or Beverly Hills for premium varicose vein treatment and find lasting relief!
Visit Pacific Med Health Group on Instagram for more information about our services.
References