Varicose Vein Removal
Consultations offered at our four convenient locations in Pomona, Beverly Hills, Rancho Cucamonga and Apple Valley, CA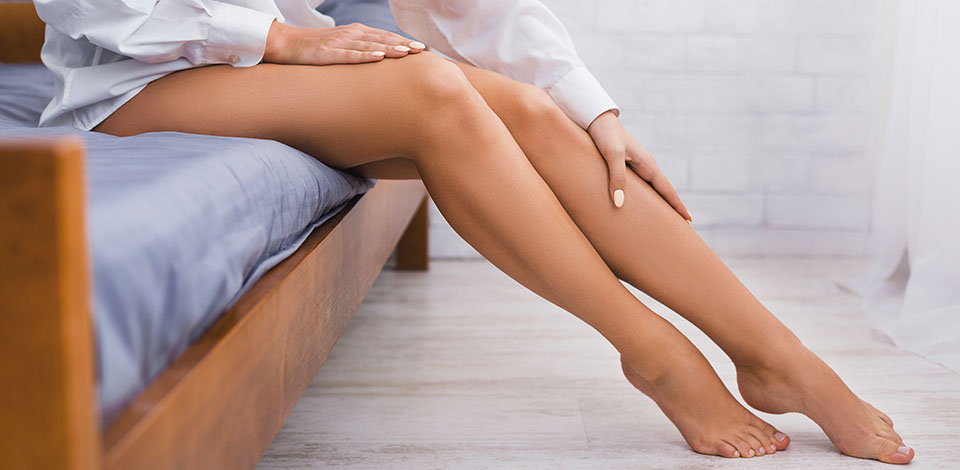 Venclose endovenous radiofrequency (RF) ablation is a minimally-invasive in-office technique for the treatment of varicose veins. The term "endovenous" refers to the treatment of a vein from the inside. Varicose veins can present as raised, hardened, meandering bulges just below the surface of the skin. They appear thicker, blueish-green to purple in color, and are often unsightly and uncomfortable to live with. As well as being a nuisance to look at, varicose veins can become painful. Patients with varicose veins can also experience aching, burning, and muscle cramping to name just a handful of their unpleasant symptoms.
If you are experiencing discomfort because of your varicose veins, or if you simply wish to remove them for cosmetic reasons, contact varicose vein specialist and bariatric surgeon Dr. Lee Au. With three locations across Southern California in Beverly Hills, Pomona, and Apple Valley, Dr. Au and the experienced team of medical professionals at Pacific Med Health Group are here to help you! Call (800) 555-551 or submit an inquiry form to book a personal consultation with us to discuss a Venclose procedure and alleviate the aggravation of varicose veins!
About Varicose Veins
While arteries transport oxygenated blood to the rest of the body, veins are responsible for transporting deoxygenated blood back to the heart. Varicose veins are caused by venous insufficiency in the superficial venous structures closest to the skin's surface. This insufficiency is due to functional inadequacies inside the structure. Within every vein is a series of one-way valves. These valves work against gravity to direct blood flow back toward the heart. However, when venous insufficiency occurs, these valves can become incompetent. This causes blood to flow backward and pool, leading to higher pressures and venous congestion. 
What Causes Varicose Veins?
There are many factors that can contribute to the formation of varicose veins.
Age – The likelihood of getting varicose veins increases with age.
Gender – Varicose vein prevalence is approximately twice as high in women.(2)
Pregnancy – Pregnant women are more likely to develop varicose veins.
Genetics – Studies show varicose veins have a strong heritable component.(3)
Obesity – Individuals with higher BMI scores are more likely to develop varicose veins.
Standing – Standing for long periods increases the development of the condition.
Venclose RF Ablation for Varicose Veins
The Venclose RF ablation system uses the latest endovenous radiofrequency (RF) ablation technology for varicose vein eradication. Approved by the FDA in 1999, RF ablation is one of the most frequently used minimally-invasive techniques to remove varicose veins.(4)  Ablation is the surgical removal of bodily tissue. In the case of RF ablation, electromagnetic waves assist with the removal of varicose veins. Surgeons use specialized equipment to do so. During RF ablation, a special device is inserted in the offending vein to heat it, causing the body to create scar tissue within its walls. As the catheter is removed, the vein is sealed shut. This action shrinks the vein, significantly reducing its appearance and rendering it virtually invisible on the surface of the skin.
Benefits of Venclose RF Ablation
Minimally-invasive procedure
Small catheter entry site
Short recovery time
Most patients are candidates
Safe, effective treatment
Can provide permanent results
Candidates for Venclose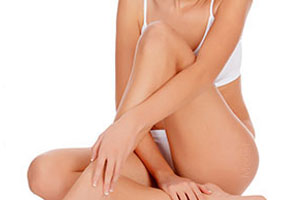 Those who are experiencing frequent pain and discomfort from their varicose veins may benefit significantly from endovenous RF ablation. Candidates for varicose vein RF ablation are men and women for whom the veins in their lower extremities have become troublesome. The veins should be over 2mm (0.08 in) in diameter to accommodate the specialized catheter. There are very few things that make a patient ineligible for this type of treatment, but these include the following conditions.
Vein(s) for treatment are less than 2mm (0.08 in) in diameter
History of deep vein thrombosis (DVT) in the same leg
Prior surgery or endovenous treatment in the same leg
Pregnant individuals (post-pregnancy treatment may be an option)
Known malignancy (the presence of cancerous cells)(4)
Dr. Au will ask for a full medical history before authorizing your treatment. Patients with overall poor health, known bleeding or clotting disorders, frailty, or immobility may be directed toward alternative treatment options.
Personal Consultation
At your personal consultation, you will meet with Dr. Au to discuss your varicose veins, and whether Venclose is suitable for your needs. He will conduct a physical examination of the area and note the size and severity of varicose veins in the area(s) you wish to treat. After reviewing your medical history, he will schedule your procedure if you are a good candidate for endovenous RF ablation.
With offices in Beverly Hills, Apple Valley, and Pomona, Pacific Med Health Group provides expert varicose vein care. Call us at (800) 555-551 today to book your personal consultation with Dr. Au.
Preparation
We will provide written details which will list how to prepare for your Venclose treatment These may include the following:
Make arrangements for transportation to and from your appointment
Consult Dr. Au for guidance regarding blood thinning medication
List every medication, vitamin, and supplement you are currently taking
Wear comfortable, loose-fitting clothing on your treatment date
Bring compression stockings to your appointment
Venclose Procedure
There are three simple stages in the Venclose RF ablation procedure. After Dr. Au has administered sedation or the anesthesia of your choice, he will begin by making a small incision into the target vein. He will place a small catheter into the diseased vein. In the second stage, the catheter will produce RF energy as heat, disrupting the vein's structure and causing it to shrink. In the final stage of the treatment, Dr. Au will slowly remove the catheter from the opening. As the device comes out, the vein is sealed shut. He will then repeat the process according to the number of veins identified for treatment at your consultation. At the end of the procedure, he will dress the area. After a brief observation period, you will be allowed to go home.
Recovery and Results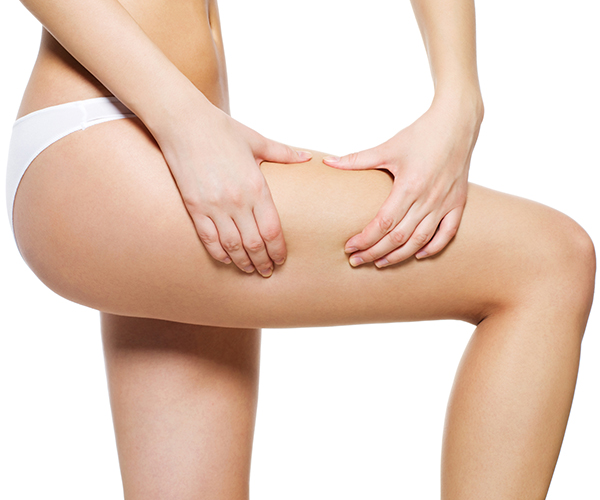 If you're concerned with the fact that the treated vein no-longer serves its purpose, don't worry. Remarkably, immediately after a varicose vein is sealed, the vascular system reroutes blood flow to surrounding healthy veins. Most patients will notice the difference the procedure has made in the 24 hours following treatment. Symptoms will continue to improve in the weeks that follow. After a few days, patients can resume normal activities, but should avoid heavy lifting, sitting, and standing for long periods. Dr. Au may recommend a daily walking schedule to aid healing and encourage healthy blood flow. Once you are completely healed, the treated veins will be virtually undetectable, leaving you with smoother legs and improved quality of life.
Cost of Venclose in Los Angeles and San Bernardino County
Pacific Med Health Group accepts a wide range of health insurance plans. We are proud to accept patients with plans from the following:
Aetna
BlueCross BlueShield
Medicare
All PPO plans
The cost of your procedure will depend on the details of your treatment plan. For free insurance verification, please complete this form on our website.
FAQ
How painful is RF vein ablation?
Although tolerance varies from person to person, most patients report that the RF ablation procedure is virtually painless. 
Is recovery from varicose vein treatment difficult?
Recovery from RF ablation is generally very well tolerated. Following your treatment, your doctor may advise you to take it easy for the first few days. You may experience some mild bruising and swelling which can cause discomfort. You may take doctor-approved pain relievers if you are experiencing discomfort.
How long does it take for varicose vein symptoms to go away after RF ablation?
Usually, patients will notice some improvements in the first 24 hours after their varicose vein treatment. By carefully following the aftercare instructions, patients should experience significant relief from varicose vein symptoms once the area is completely healed. This can take between 1-2 weeks.
Can blood still flow through an RF ablation-treated vein?
RF ablation completely seals the target vein. Following closure, the vein is no-longer able to transport blood. The vascular system reroutes blood flow to surrounding veins with no adverse effects.
References