Juvederm
Consultations offered at our four convenient locations in Pomona, Beverly Hills, Rancho Cucamonga and Apple Valley, CA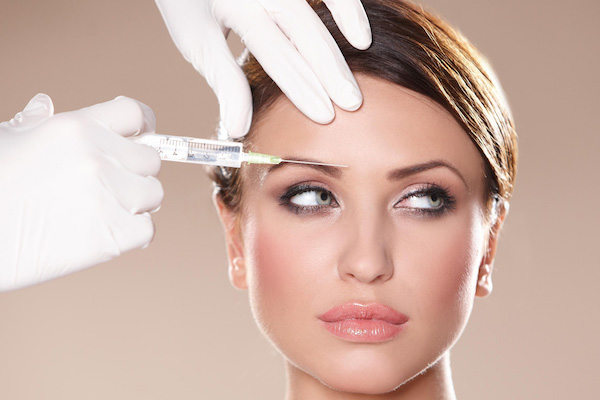 Juvederm is an injectable filler that adds volume to your facial skin to restore your youthful appearance. At Pacific Med Health Group, the team of experienced cosmetic specialists will use this non-surgical treatment to remove facial wrinkles, correct laugh lines (nasolabial folds), lift the cheeks, and add volume to the lips. In some cases, Juvederm may be used to correct pitted acne scars or lend a smoother appearance to aging hands.
Candidates
You may benefit from Juvederm if you experience one of the following:
Sunken cheeks
Laugh lines
Wrinkled forehead
Pitted acne scars
Creases around the eyes
Lips lacking in volume
Procedure
The Juvederm procedure is safe, quick, and largely painless.
The treatment doesn't require anesthesia. However, we may use a topical anesthetic when treating sensitive areas such as the lips
Our cosmetic specialist will use very fine needles to perform a series of injections.
There is no downtime and you may return to work the same day.
Results
Juvederm may result in mild side effects that usually resolve within 7 days. Side effects include:
Swelling
Tenderness
Redness
Bruising
Cost
Pacific Med Health Group offers excellent financing options and discounts for multiple procedures are available. We guarantee that our pricing will always be competitive with that of other local providers furnishing equivalent services. If you are ready to change your life and discover the new you, schedule a consultation for one of our offices located in Beverly Hills, Pomona, and the Apple Valley.
FAQ
Is Juvederm Safe?
Juvederm is widely considered to be a safe treatment that produces natural-looking results since it utilizes a naturally-occurring substance called hyaluronic acid. Because the procedure is non-surgical, you don't need to worry about downtime afterwards. However, you may experience temporary redness or swelling immediately after the procedure.
How Long Does It Last?
Juvederm delivers immediate results that last from 9 months up to one year. Repeat procedures that utilize smaller injections can be used to reproduce rejuvenating effects of Juvederm.