Medical Thigh Lift
Consultations offered at our four convenient locations in Pomona, Beverly Hills, Rancho Cucamonga and Apple Valley, CA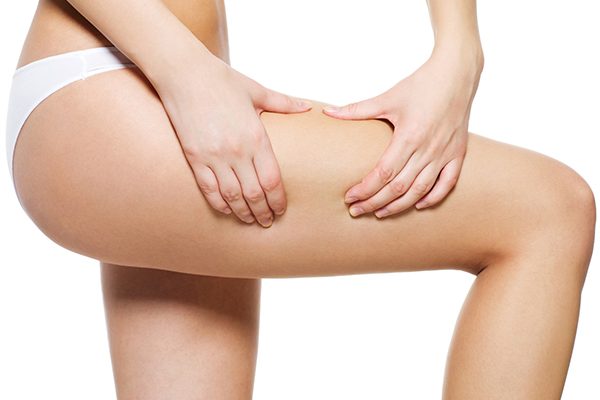 If you have loose skin on your upper thighs or lower buttocks, you're not alone. Excess skin on the thighs is often created after significant weight loss. After the fat melts away, many areas of the body can be left with excessive amounts of skin, causing discomfort in clothing and a poor self-image.
For those struggling with the look of their legs, thigh lift can tighten sagging or wrinkled skin and create smoother, more youthful-looking thighs. During surgery, loose skin and fat from the inner thighs, outer thighs or both will be removed. It is considered and outpatient procedure.
Before and After Photos
About
A thigh lift can remove skin that has lost elasticity and improve the overall appearance of the inner and outer thigh area. The procedure is performed under general anesthesia and usually takes about 2 hours. An incision is made in the groin area beneath the bikini line and some of the thigh skin is removed. Then tissue below the incision area is loosened and after the skin is pulled up and tightened, the incision is closed with sutures.
Deep stitches are also used to secure the skin below and prevent sagging as the incision heals. Occasionally drains are placed inside the incision site to help collect excess residual fluid that can build up after surgery. If used, they are usually removed after just a few days.
Reasons To Consider A Thigh Lift:
The effects of time, gravity and a great amount of weight loss can result in loose, flabby skin on inner or outer thighs.
Recovery
For the first 14 days you should only take on light activities. You should expect bruising, soreness, swelling, numbness and tightness in your thighs. A compression dressing will be applied to thighs to reduce swelling, minimize bruising and aid recovery. Most of the swelling should be gone by six weeks after surgery. Pain medication, prescribed by the surgeon, will help control the discomfort during your recovery period. Instructions for home care will be given at your pre-op appointment.
If you are a smoker, you should stop completely. This will help to avoid respiratory complications and to improve circulation to the surgical areas.
Abstain from taking aspirin, aspirin containing products, or any non-steroidal anti-inflammatory agents for at least 2 weeks prior to surgery.
Avoid alcoholic beverages for at least 24 hours prior to your surgery.
Do not eat or drink after midnight the day of your surgery. If you must take medications on the day of surgery, you may take them with a small sip of water.
You will not be allowed to drive yourself home after surgery. Please make arrangements for a family member or friend to pick you up.
Do not apply any body lotions, creams, antiperspirants, hair treatments, or make up on the day of surgery.